Software

SKU:




Product Code: objective-imaging-oasis-software




Vendor: Objective Imaging

Quantity in Basket: None

Product Documents
Software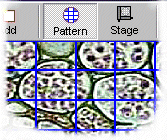 The full capabilities of the╩OASIS╩control hardware are accessed via high-level functions in our standard Windows DLL, or optionally using our ActiveX components for very quick up-time.
View a detailed description of our software products
OASIS Control DLL
For transparent system integration, our control DLL simplifies the task of automation control by:
Managing critical set-up and maintenance tasks of the╩OASIS╩controllers and optional modules
Providing easy-to-use functions for positional control by employing a real-world co-ordinate system
Organizing functions according to application-specific tasks, such as stage control and automatic focus
OASIS ActiveX Controls
Optionally available are a powerful set of ActiveX controls that provide a rich set of functionality for not only basic hardware control, but also advanced scanning and user-interface elements that further simply automated applications.
For instance, to allow free movement of an XY stage via software, simply drop the Objective Imaging SoftJoystick control onto a Visual Basic form and immediately start driving!
Furthermore, the╩OASIS╩ActiveX library contains a powerful scan pattern generator, allowing immediate creation and execution of rectangular, circular, cross, random, and user defined scanning patterns.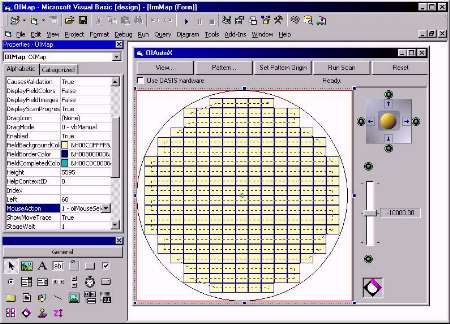 Whether your goal is seamless integration into a flagship automated imaging system, or customized operation for a unique application, Objective Imaging's complete range of automation control software ensures you are fully utilizing the╩OASIS╩line of automation control products with minimal effort.